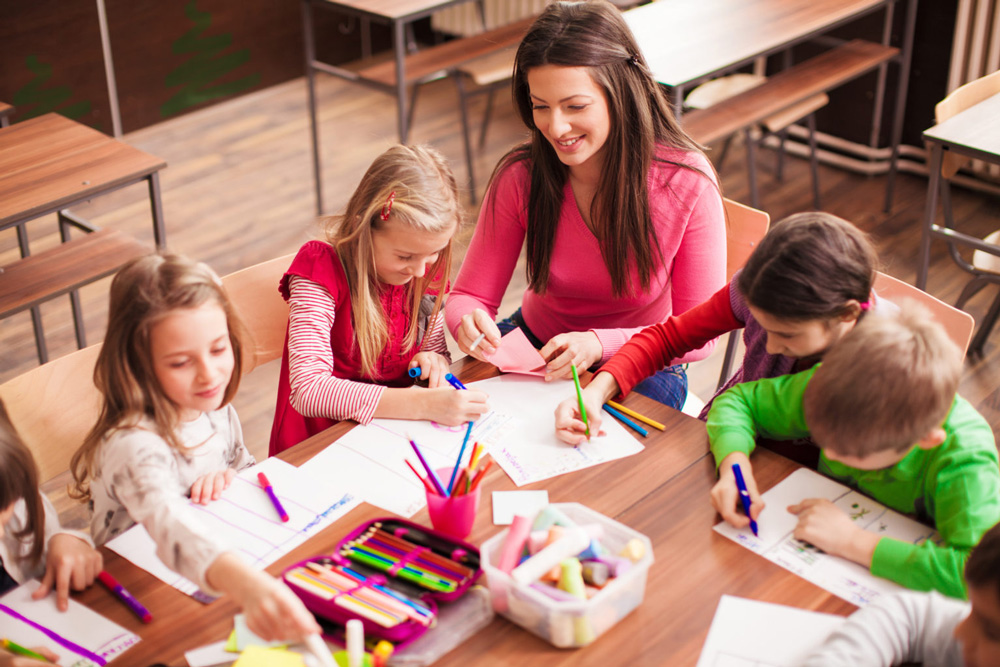 Based in London, we have over 15 years of experience in recruiting high-quality supply teachers and teaching assistants for primary, secondary and special needs schools across London and the U.K.
At Impact Teachers we offer something extra. People and education are our passion and that shines through in the care and career development that we provide for our teachers, alongside the exceptional service that we deliver to our schools. For international teachers who want to teach in the U.K., our services are second to none. More about support for international teachers.
We recruit brilliant teachers who share our passion and commitment to raising educational standards for children. As one of London's best supply teaching agencies for over 15 years, we work with wonderful schools across London and the UK, to place talented UK and international teachers and teaching assistants in daily, short-term, long-term and permanent supply teaching positions where we know they will thrive.
See Why After 15 Years We Are Still Rated Top In Teacher Satisfaction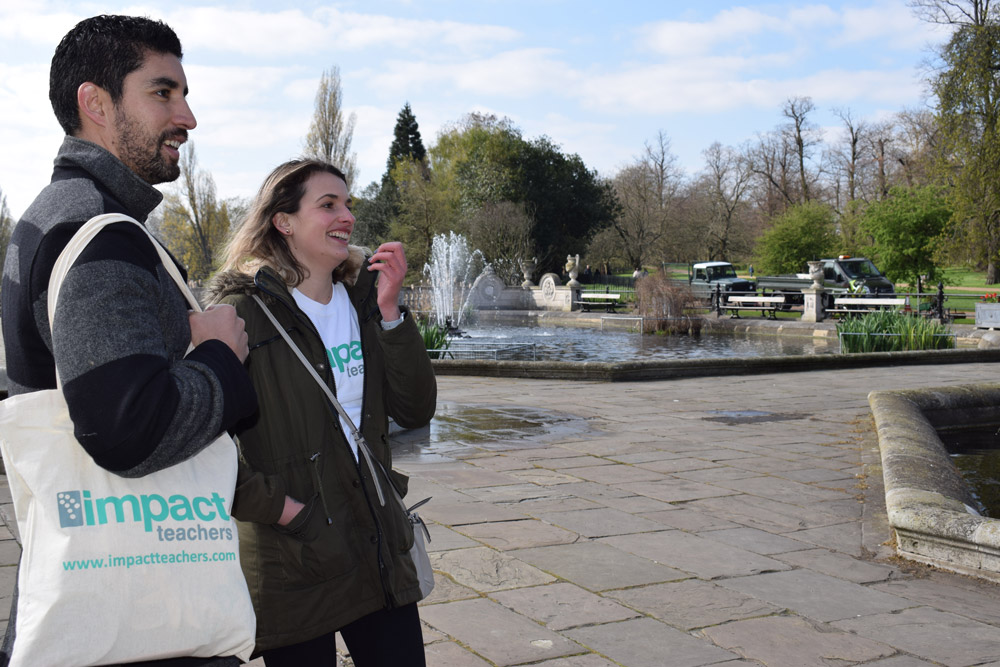 Our staff, supply teacher and school satisfaction levels are exceptional, which enables us to offer you a reliable and experienced team of consultants, many of whom are former teachers. In addition, we are able to recruit the highest quality teachers who love what they do and the best schools where teachers enjoy becoming part of a thriving team.
We have an extensive bank of excellent, carefully vetted supply teachers, nursery nurses and teaching assistants, as well as brilliant teaching positions across London and the UK for you. We have won many awards for our commitment to delivering the highest and safest levels of service and care to our teachers and schools.
Register with us today or give us a call. We look forward to hearing from you.
I signed up with Impact teachers whilst I was still living in Canada and they helped me a great deal with visa questions and general questions about moving to the UK. They also organised 2 Skype interviews with schools before I landed. I work with one of those schools now and couldn't be happier. Thanks Impact for making my transition to the UK stress free!
Hayley Freeman
Art and Music Teacher
Impact has been honest and understanding since I registered. I was really worried about making the initial move from Ontario to the UK. They helped me along the whole way and always kept great communication. I had plenty of questions and they always did their best to ensure I was at ease and my questions were answered. Great agency you won't regret it!
Ruby Morrison
Maths Teacher
I signed up to Impact Teachers 6 months ago whilst still living in Australia. They explained the visa process thoroughly and helped me with all the questions I had about moving to the UK. Prior to moving I did a few Skype interviews with schools that Impact set up and one of the schools wanted me as a year 3 Teacher. It was great to have a job lined up and to deal with an agency who actually listened and followed through with what they promised. Thank you so much Impact!
Crystal Krinks
Key Stage 2 Teacher
They were very helpful and understanding. They explained everything to me about obtaining a visa and provided many tips of what to do when I first arrive in London. I met with Impact when I first landed and they were so accommodating and friendly. They found me a role in a Primary School that turned out to be very close to where I live now. It all worked out well and I couldn't thank Impact Teachers enough!
Kelly Mars
Primary Teacher
Finding a job overseas can be overwhelming and frightening, mainly because there are so many options to choose from and it can be difficult to navigate between what is true and false. Impact Teachers made that process much less daunting. The past year has been the best experience of my life! From the positive interactions with students to the extensive support you receive from Impact as soon as you land, it is an experience I will never forget. More importantly, teaching abroad in London with Impact Teachers allowed me the opportunity for personal growth and development, something I can always take with me in my teaching career!
Julia
PE and Science Teacher